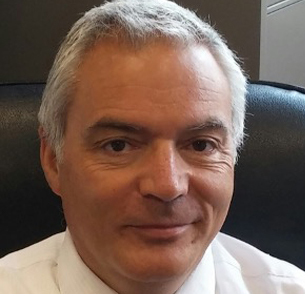 Professor Marcello Riggio
Professor Marcello Riggio graduated from the University of Leicester with a BSc (Hons) degree in Chemistry-with-Biochemistry in 1983 and from the University of Glasgow with a PhD in Molecular Virology in 1991. 
He is currently a Professor of Comparative Oral Microbiology and an integral member and group lead within the Oral Sciences Research Group at the Dental School, University of Glasgow. He has published more than 70 peer-reviewed papers in the areas of microbial ecology and host-pathogen interactions associated with oral and systemic disease of animals and humans. This research involves active collaborations with academic and industrial colleagues in the UK (University of Surrey; University of Edinburgh; Fixed Phage, Glasgow; Carus Animal Health) and internationally (University of Amsterdam, The Netherlands; University of Sao Paolo State, Brazil; Nestle Purina, St Louis, MO, USA). 
Professor Riggio serves on several national and international committees influential in dental research and teaching. He is currently President of the British Division of the International Association for Dental Research (IADR), which is also known as the British Society for Oral and Dental Research (BSODR), and serves on the IADR Council. He is also a Management Committee member of the Pan European Region of IADR (PER). He holds the position of Membership Secretary on the management committee of the Association of Science Educators in Dentistry (ASEiD).
Back to trustees